Perlen Poesie Issue #29
Perlen Poesie Issue #29
$24.95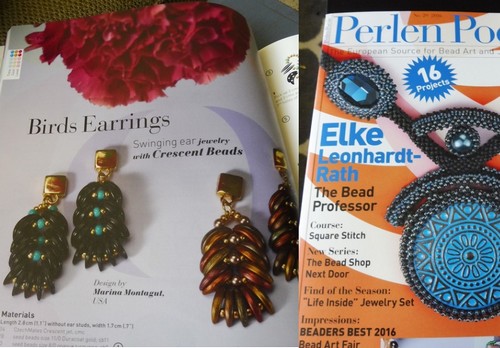 This is number one bead publication in Europe .
Perlen Poesie "Bead Poetry" bead art quarterly ,now features a full English language version.
This publication is unlike any other, with luxurious paper, gorgeous photos, and stylish projects you won't see anywhere else.
I am proud that it is my second publication in this magazine : my "birds" earrings.