TUTORIAL "Pinch pearl" bracelet
TUTORIAL "Pinch pearl" bracelet
$7.00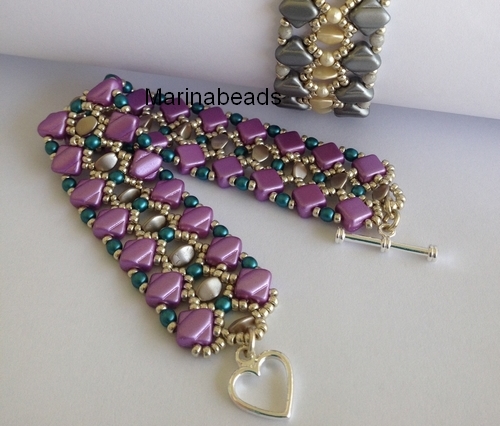 Please note that this listing is for the tutorial ONLY in ENGLISH !
Step by step beading instructions with pictures.
This document includes the cover and 7'/ color pages.
Size is adjustable by adding or omitting motif.
The bracelet is 2cm width
I use pinch beads, silky and seed beads to make this beautiful bracelet.