Tutorial Beaded bead
Tutorial Beaded bead
$6.00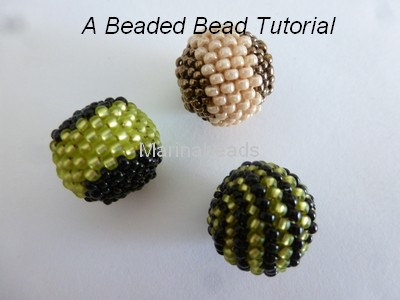 Please note that this listing is for the pattern/tutorial ONLY in English.
This beaded bead pattern is made with one drop even peyote stitch using 11/0 and 15/0 Miyuki seed beads in 2 colors.
The finished bead is 16 mm.
There are very detailed step-by-step instructions to make beaded bracelet.
HAPPY BEADING!