PATTERN Puffy Triangle Pendant
PATTERN Puffy Triangle Pendant
$7.00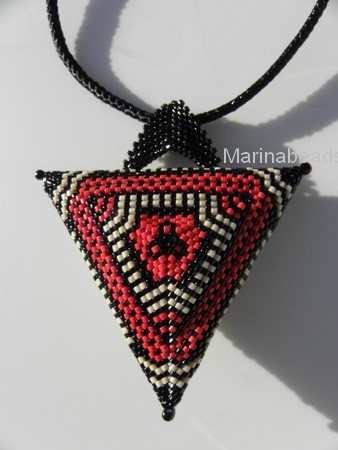 Please note that this listing is for the pattern in ENGLISH !
List of materials
Step by step beading instructions with pictures.
This document includes the cover and 6 color pages.
The pendant pattern is made with one drop even peyote stitch using 11/0 Miyuki delica beads in 3 colors. Triangle 7cm side (2,5 inches)
Please note that instructions for peyote stitch are not included.
This is a non - refundable item.