November 2017
Posted by MARINABEADS on November 03, 2017 |
10 Comments
I am very Happy !
I have pleased to inform you that I have been accepted to teach at the 2018 Bead&Button Show taking place June 3-10, 2018 in Milwaukee.
http://www.beadandbuttonshow.com/
"Renaissance " bracelet (more colors coming soon)
The class is scheduled for Sunday 10th June.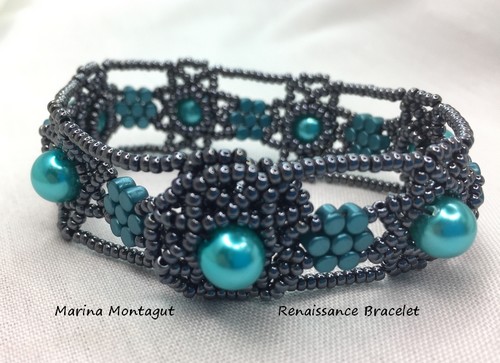 Class Registration opening on January 9th, 2018!